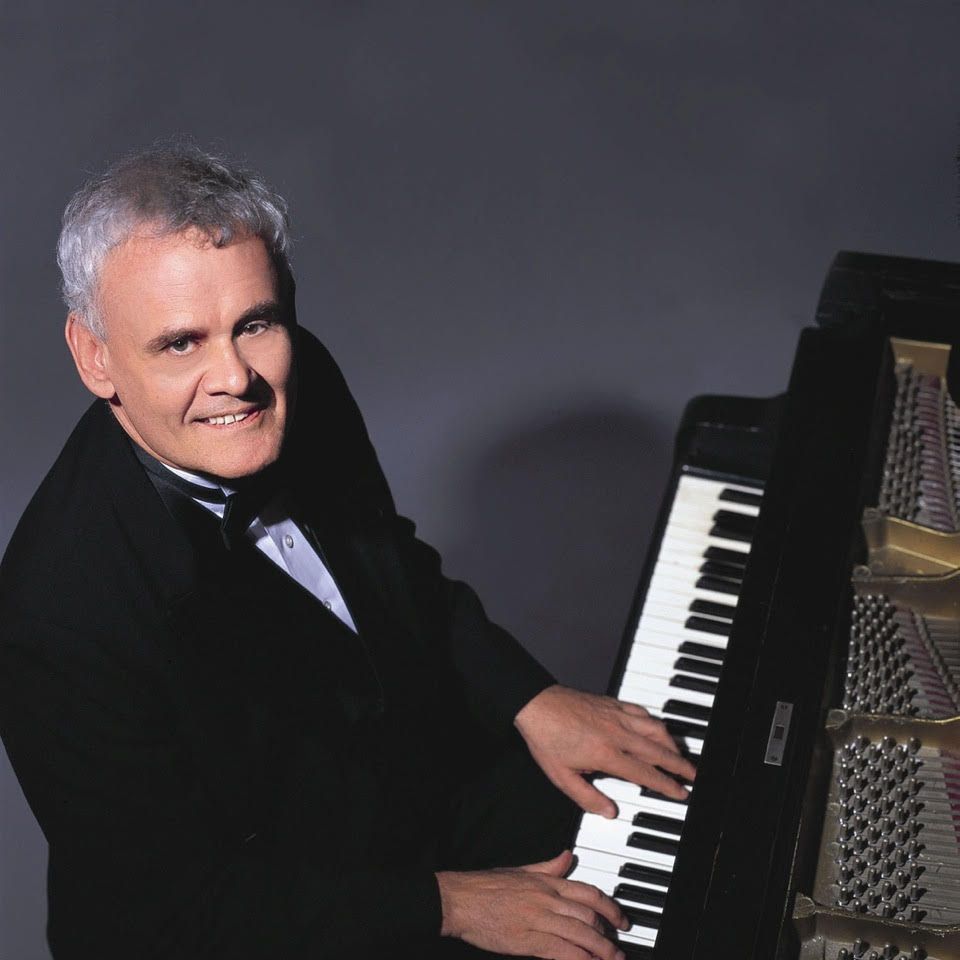 Terry Waldo, the protégé of the late Eubie Blake, is a virtuoso ragtime, stride, and blues pianist as well as a vocalist and performer, famous for his dry wit.  Mr. Waldo is also an author, composer, producer, band leader and theatrical music director.   In a professional career that has spanned over fifty years, Terry has produced and arranged over sixty albums, including his newest on Turtle Bay Records: I Double Dare You which features Tatiana Eva-Marie and Waldo's Gotham City Band.  He is  currently producing a podcast, This Is Ragtime and a new documentary, This Is Ragtime: The Birth of American Music.
Waldo's prestigious venues include: Carnegie Hall, Lincoln Center, The Supreme Court, The Kennedy Center, The Smithsonian Institute, The Library of Congress,  The National Gallery of Art, The Museum of Modern Art, and The Museum of Natural History.  His New York club appearances include Michael's Pub, Carnegie Tavern, Birdland, Iridium, The Bottom Line, Feinstein's, The Cookery, The Blue Note, Caroline's Comedy Club, Cajun, Chez Josephines, Mezzrow, The Village Gate, Smalls, Hanratty's, The Rum House, The Red Blazer, Zinc Bar, Arturo's Tavern, and Dizzy's Club in Jazz at Lincoln Center. 
Mr. Waldo's book, This Is Ragtime, has been reprinted in an updated and expanded version by Jazz at Lincoln Center Library Editions. The definitive book on the subject, it is introduced by Wynton Marsalis who notes, "If I want to know anything about Ragtime, I go to Terry Waldo."  His acclaimed twenty-six part NPR radio series, of the same title, fueled the 1970s ragtime revival. He has taught popular courses at many schools including Juilliard, Jazz at Lincoln Center Swing University, Queens  College, Ithaca College and Denison University.  Terry has written numerous articles in publications such as The Village Voice, The American Heritage Magazine, and The Chicago Tribune. 
 
He has performed on and composed for hundreds of TV programs and films including: The Tonight Show with Johnny Carson, Boardwalk Empire, and The Steve Allen Show and for PBS programs including Storyville: The Naked Dance, Baseball, Unforgivable Blackness: The Rise and Fall of Jack Johnson, The Flatiron Building, well as, The Code for the BBC and All you Need is Love for Britain's Chanel 4.  He worked for the legendary Warner QUBE interactive Television Network where he acted as talent, music director and producer.   Terry's numerous theatrical credits include the Off-Broadway productions, Storyville:The Naked Dance, Eubie and Me, Shake That Thing, Warren G., (directed by Tom O'Horgan), Trophy Wife, and Heliotrope Bouquet by Scott Joplin and Louis Chauvin (directed by Joe Morton). He has also been the music director for many theatrical events including the André De Shields musical about Louis Armstrong, Ambassador Satch, which opened in London's West End; a performance with Eubie Blake at the Theater de Lys; The Town Hall Christmas Show with Leon Redbone.  Terry has appeared in concerts worldwide, in most of the major ragtime festivals in United States, and in numerous jazz festivals in the US and Europe including George Wein's Newport and JVC Jazz Festivals. Waldo has been  a featured performer with many symphony orchestras including Skitch Henderson's New York Pops where he performed at Carnegie Hall the world premiere of the Eubie Blake Concerto.  
 Mr. Waldo performed with many other notable musicians including Eubie Blake, Dick Hyman, Woody Allen, Turk Murphy, Pops Foster, Milt Hinton, Bill Dillard, and George Brunies.  He has been music director for shows featuring dancers: Maurice Hines, Danny Daniels, the Nicholas Brothers, Sandman Sims, Bill Irwin, Donald Byrd, Anna Sokolow, Bunny Briggs and Mercedes Ellington; as well as classic blues and jazz singers Susan LaMarche, Odetta, Edith Wilson and Ruth Brisbane. 
Waldo is now in demand as soloist and leader of many ensembles including Waldo's Gotham City Band, Waldo's Ragtime Orchestra,  and Waldo's Gutbucket Syncopators which are all recognized as "the gold standard" for their genres. 
Terry Waldo and Janice Lee (producer) formed Waldo/Lee Music Productions to book and manage performances and to develop and produce many theatrical, TV, and recording projects.